About
Restaurant George's

Hidden between a small alley along a church, surrounded by two of Sittard's 'secret gardens' of Sittard and enclosed by the centuries old city wall, you will discover Restaurant George's. You can imagine, a 'hidden gem', a wonderfully hidden spot. Our restaurant is located on the Cour Solanus, named after the sun, and our restaurant lives up to that name.
A French garden, beautifully laid out, has our restaurant facing the orange morning sun that gives the property a golden glow, until the sunset, at anytime of the day the property is hit by the sun. After years of vacancy and decay, we have succeeded in the transforming the former Jesuit boarding school into one of the most special places in the city. A renovation that also took years and where as many original elements as possible have been preserved, have resulted in a spectacular result.
Restaurant George's, a place where culinary experience comes first, but in a special setting. Head chef Kilian Anders and his team create dishes that are both visually stunning and delectable.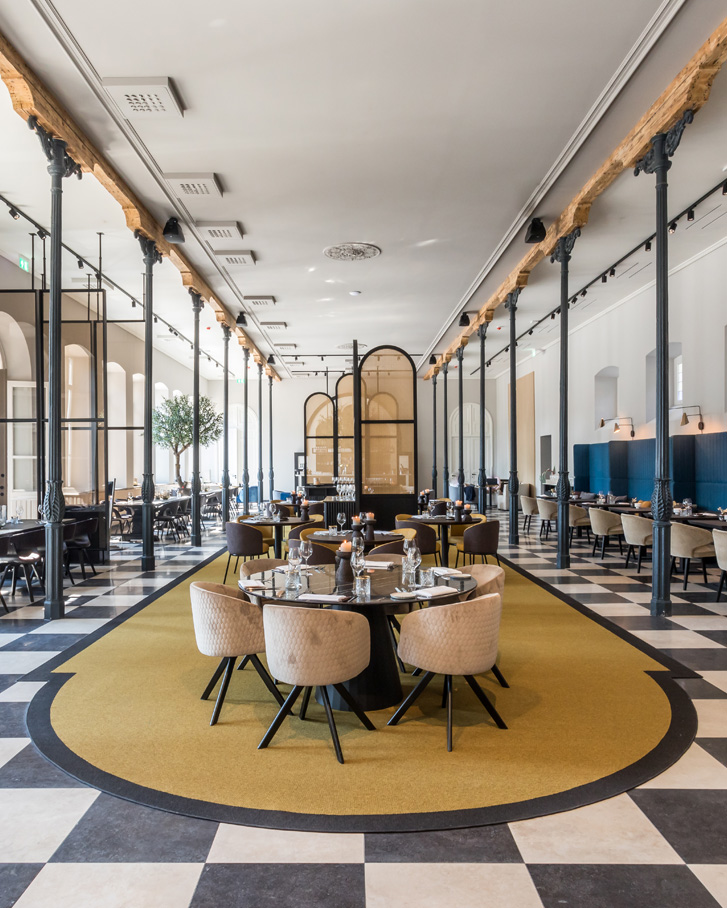 Some recent guest comments